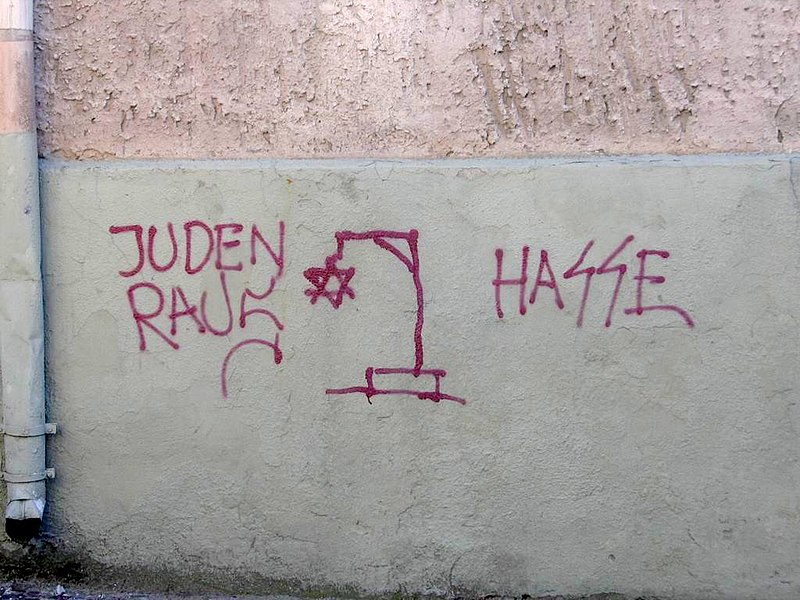 The number of violent antisemitic attacks in Germany rose by almost 40% in 2022, according to statistics released on Tuesday by the Federal Criminal Police Office. This marks a
continuation of the year-on-year increase in antisemitic outrages in Germany, with 88 violent crimes targeting Jews recorded, compared to 63 in 2021. Overall, 2,639 antisemitic offenses were recorded, which is slightly lower than the 3,028 recorded in 2021, but officials cautioned that the 2022 total was likely to increase as some of the statistics gathered at the end of the year had yet to be included in the final count.
German Interior Minister Nancy Faeser called for tougher consequences for offenders and denounced the findings as "a disgrace to our country." However, many officials recognize that significant numbers of antisemitic crimes go unreported. Thomas Haldenwang, the president of Germany's Federal Office for the Protection of the Constitution, observed last year that those incidents reported to the authorities were only the "tip of the iceberg."
Josef Schuster, president of the Central Council of German Jews, bemoaned the new data as a sign that "antisemitism is becoming more violent." Petra Pau, vice-president of Germany's parliament, called on the authorities to show more "sensitivity" to the problem, criticizing what she called the "extreme discrepancy" between the initial findings and the late reports. In the third quarter of 2022, inadequate reporting structures meant that an initial finding of 302 acts of antisemitism was subsequently revised to 653 cases.
Germany's Jewish community is particularly concerned that antisemitism is becoming more violent. "It doesn't stop with words and damage to property—the violence is increasingly directed against Jews themselves," said Schuster. Germany has seen a significant rise in antisemitic incidents in recent years, and officials have acknowledged that antisemitism poses a threat to society as a whole.