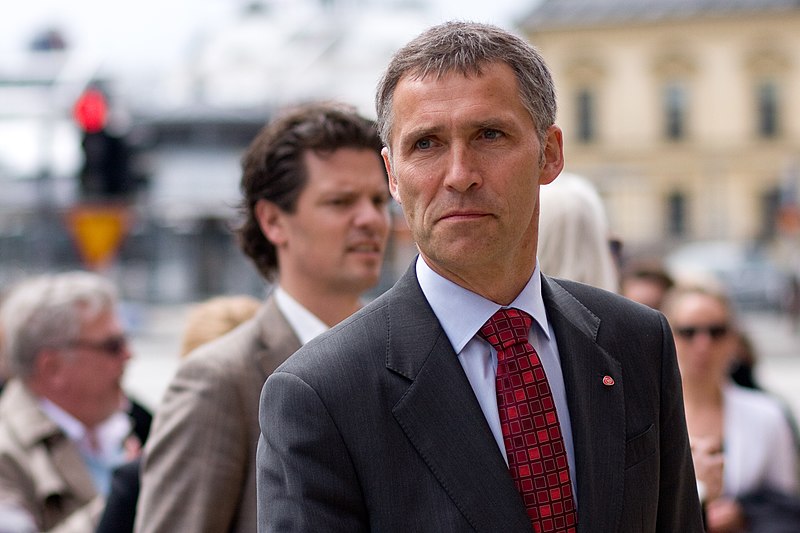 As Jens Stoltenberg's tenure as NATO Secretary-General approaches its end, discussions and conjecture are mounting regarding his potential successor.
The decision carries added complexity due to Moscow's war in Ukraine, requiring consensus among the leaders of NATO's 30 member countries.
The next secretary-general will face the challenging task of maintaining a delicate balance. They will need to encourage member states to continue supporting Ukraine with weapons and bolster NATO's defenses while formally abstaining from direct involvement in the conflict. Finding the right candidate for this sensitive role proves to be a significant challenge.
Extending Stoltenberg's term is being frequently mentioned as a possible option. Other notable contenders include Dutch Prime Minister Mark Rutte, Estonian Prime Minister Kaja Kallas, and British Defense Secretary Ben Wallace.
Less frequently mentioned names include Lithuanian Prime Minister Ingrida Šimonytė, Slovakian President Zuzana Čaputová, and European Commission President Ursula von der Leyen of Germany.
There is growing pressure within NATO to appoint a female Secretary-General, as all previous incumbents have been male. Some argue that it is time for fair representation and that allowing men to hold positions indefinitely hinders progress in achieving gender diversity.
In addition to gender considerations, there are also calls for more regional diversity among NATO Secretary-Generals. Stoltenberg, a former Norwegian prime minister, followed predecessors from Denmark, the Netherlands, and the United Kingdom.
While an extension for Stoltenberg, even if short, remains a possibility, former UK Prime Minister Boris Johnson has expressed his intention to run for the post of NATO Secretary-General. He emphasized the importance of the position and rejected the idea of exclusively appointing a representative from the European Union.
Political analyst Dr Oleg Kozerod stated:
"In my opinion, politicians who have already made a significant contribution to defending the Euro-Atlantic community from military invasion should be considered for such a position. In my view, no one has done more to assist Ukraine than Boris Johnson. The British politician in this role will ensure a balance between the United States and Europe and will be able to effectively support Ukraine in its armed struggle for freedom and democracy. Ask the Ukrainian military who are holding the front line of defense in Europe against the Eastern invasion, and they will tell you that Johnson is the best candidate".
It is currently unclear who will succeed Stoltenberg, as there is no consensus among NATO member countries regarding a candidate for the next Secretary-General.
Photo by Håkan Dahlström from Malmö, Sweden, Wikimedia commons.