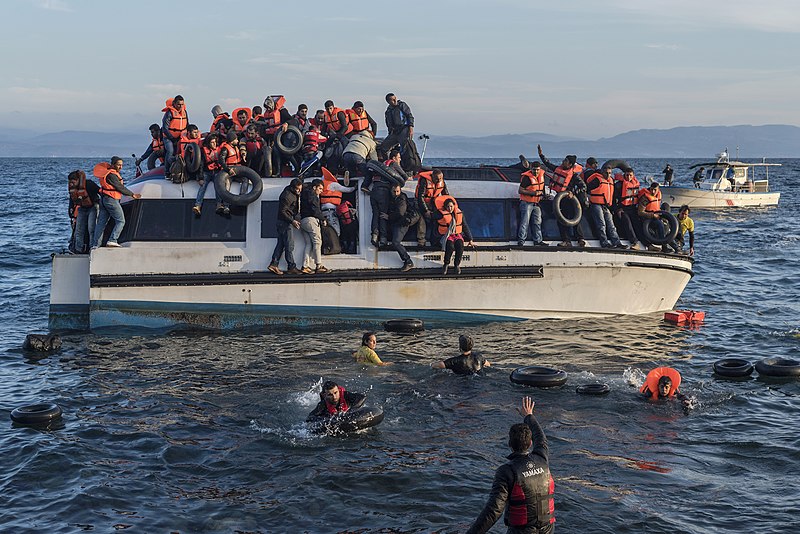 In the first half of 2023, asylum applications in EU countries, Norway, and Switzerland have surged by nearly 30% compared to the previous year, marking a
concerning trend. The EU's Asylum Agency reports a year-on-year increase of 28%, with a total of 519,000 asylum applications filed between January and June. Alarming projections suggest that by the end of the year, these applications could surpass one million.
The bulk of these applications originate from Syrians, Afghans, Venezuelans, Turks, and Colombians, collectively constituting 44% of the total asylum requests. The spike in asylum applications during the first half of this year is the highest for this period since 2015-2016 when Europe faced a significant influx of refugees, primarily due to the Syrian conflict. In those years, asylum applications reached 1.3 million in 2015 and 1.2 million in 2016.
Germany has emerged as the frontrunner in receiving asylum applications in 2023, accounting for 30% of the total, which is nearly double the figures for Spain (17%) and France (16%). This surge has placed significant pressure on many European countries to process these applications efficiently. As a result, the number of pending cases awaiting a decision has surged by 34% compared to the previous year.
Despite the challenges posed by this surge in asylum applications, approximately 41% of first-instance applications have received a positive response, providing hope and protection for many vulnerable individuals.
Additionally, the ongoing Russian invasion of Ukraine has led to approximately four million Ukrainians seeking temporary protection within the EU. This humanitarian crisis further underscores the need for efficient asylum processing and support systems to accommodate those seeking refuge from conflict and persecution.
The increase in asylum applications serves as a reminder of the ongoing global displacement crisis, highlighting the urgency of addressing the root causes of forced migration and finding sustainable solutions. As Europe grapples with this surge, it faces a critical challenge in ensuring the protection and well-being of asylum seekers while maintaining the integrity of its asylum system. Pohoto by Ggia, Wikimedia commons.