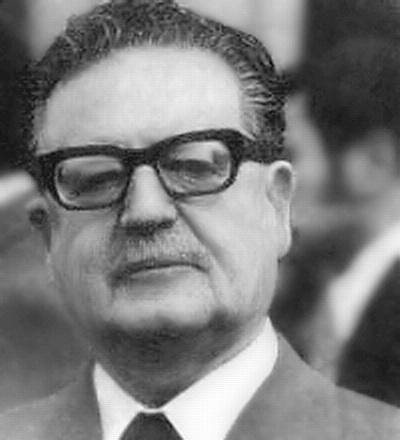 Exactly half a century ago, in 1973, Augusto Pinochet orchestrated a coup d'état in Chile, abruptly ending the presidency of Salvador Allende. To mark this significant historical
event, the Allende Committee 50 has planned approximately 40 activities. Pierre Galand, a member of the Allende 50 Committee, highlights Belgium's "exemplary role" in providing refuge to thousands of Chileans during that period.
Pierre Galand, who served as the secretary-general of Oxfam Belgium for nearly three decades, was previously a socialist senator and the president of the Chilean National Committee established in 1973 following the coup led by Chilean general Augusto Pinochet, which resulted in the tragic death of President Salvador Allende.
"At the time of the coup, the committee mobilized left-wing organizations, trade unions, and NGOs to assist the influx of thousands of refugees," explained the former socialist senator. Practical reception of Chilean refugees was subsequently managed by the Chilean collective for refugee assistance, Colarch. Belgium played a pivotal role by establishing an air link between Brussels and Santiago, facilitating the arrival of Chileans in Europe.
Galand estimates that Belgium provided sanctuary to a minimum of 8,000 Chileans during the 17-year dictatorship of Pinochet. However, precise figures are challenging to ascertain as some refugees only briefly stayed in Belgium before relocating to other nations.
Throughout this period, hundreds of compassionate citizens spontaneously offered their homes to Chileans escaping repression. Galand commended Belgium, both its authorities and its people, for their exceptional response to this humanitarian crisis, emphasizing the nation's ability to transcend ideological divisions in such circumstances.
Commemorative Activities Although the Chilean National Committee has dissolved, Galand now leads the Allende 50 Committee, established to coordinate commemorative events in Belgium marking the 50th anniversary of the Chilean coup d'état.
"These commemorations and mobilizations aim to honor the Popular Unity led by Allende. They also serve as a reminder of how the Western world, particularly the United States, employed various tactics to undermine this vision." The CIA conducted several operations aimed at destabilizing Allende's presidency.
Around 40 events are scheduled throughout Belgium until October 18 to commemorate the legacy of the Chilean president. On September 11, a significant rally will take place at Brussels City Hall, followed by a march to Place Gabrielle Petit and Place Salvador Allende. Along the route, speeches will be delivered, and a mobile mural created by young Chilean artists will be unveiled. Photo by Rec79, Wikimedia commons.