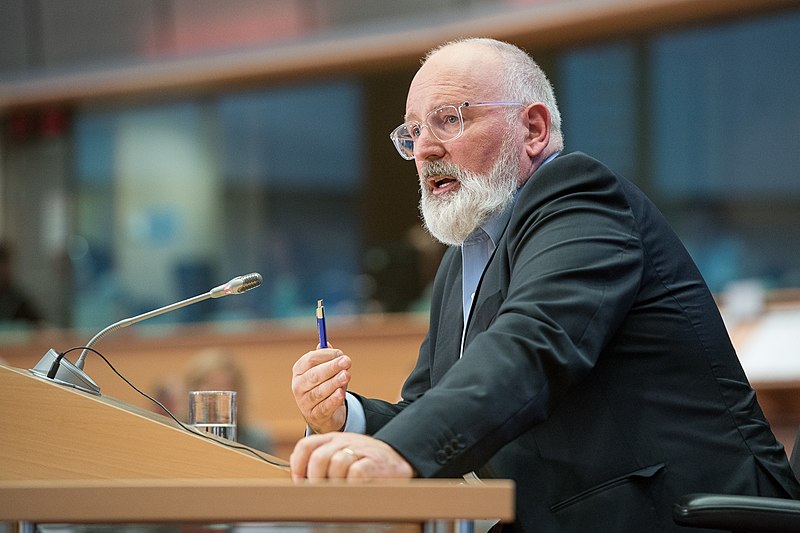 Frans Timmermans, the newly appointed leader of a left-wing coalition, has emphasized the need for a long-term vision to address issues such as inequality,
climate change, and a government perceived as lacking transparency.
In his Abel Herzberglezing lecture, the former Vice-President of the European Commission called for "cathedral builders" in the country who possess the patience to develop plans for the decades ahead. Timmermans contended that the Netherlands should have initiated efforts to address environmental pollution and promote sustainable agriculture two decades ago. He expressed concern that years of postponement, avoidance of real solutions, and delays have led to severe problems that now require unavoidable intervention. This procrastination has made matters more expensive, complicated, and painful.
In 2015, the government introduced a "PAS" emissions trading scheme aimed at small-scale polluters like animal farmers. However, the courts later deemed it illegal because it promised emissions compensation without specifying the means or timeline for such compensation.
Timmermans, a former foreign minister who played a key role in the European Green Deal, has returned to Dutch politics with a focus on climate policy. During his lecture, he stressed that achieving these goals depends on the public's trust in the government.
He argued that governments should streamline bureaucratic processes to assist citizens in need, citing the example of eliminating the month-long waiting period for young people seeking unemployment benefits in Utrecht. Photo by European Parliament from EU, Wiiimedia commons.