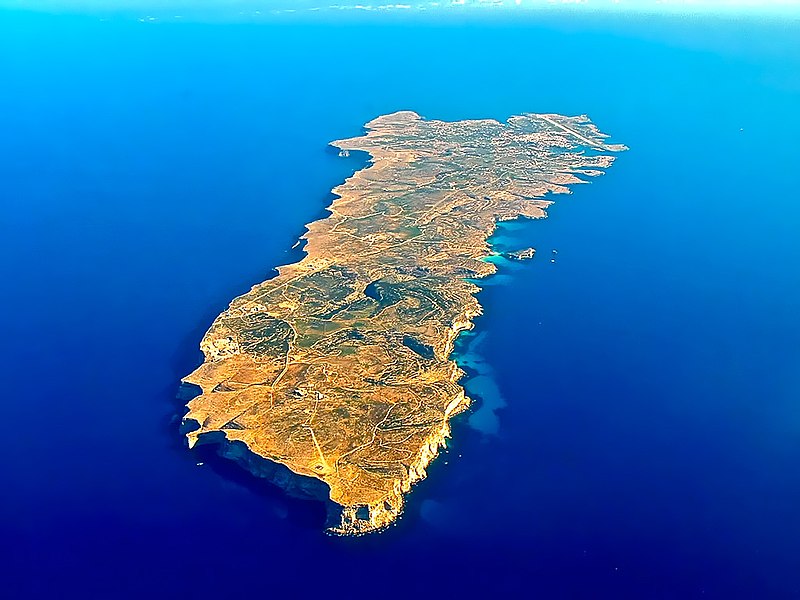 Italy's hard-right Prime Minister, Giorgia Meloni, has issued a stark warning about the escalating issue of uncontrolled migration across the Mediterranean, emphasizing
its implications for
Europe's future. The declaration was made in the presence of Ursula von der Leyen, President of the European Commission, on the Italian island of Lampedusa, a focal point for thousands of irregular migrants attempting to reach Europe.
Meloni, who leads the populist Brothers of Italy party, asserted, "The future that Europe wants for itself is at stake here." She highlighted the significance of addressing contemporary challenges, with illegal immigration ranking among the most critical. She stressed that Italy cannot bear the full burden of combating irregular migration and called for the establishment of an EU naval mission to counter smugglers.
Furthermore, Meloni warned, "If we don't work seriously all together to fight the illegal departures, the numbers of this will not only overwhelm the border countries, but all of the others."
In response, Ursula von der Leyen presented a ten-point plan to support Lampedusa, an island with approximately 7,000 residents that has been heavily impacted by the influx of migrants. Von der Leyen reassured the islanders, stating, "You can count on the European Union."
The EU has committed to relocating the approximately 8,500 migrants residing on the island to other parts of the bloc. Additionally, they will enhance border surveillance by bolstering Frontex, the EU's border agency, with more resources.
Von der Leyen emphasized the importance of facilitating legal channels for migrants while maintaining strict control over irregular migration. She declared, "Irregular migration is a European challenge and it needs a European answer. We will decide who comes to the EU and under what circumstances and not the smugglers and traffickers."
Recent EU data reveals that asylum claims have reached levels almost identical to those in 2015, during the peak of the migrant crisis. The issue has gained renewed attention as the central Mediterranean route to Italy has seen a 96% increase in irregular crossings this year, with nearly 128,000 migrants arriving in the EU via Italian soil.
Meloni has been urging the EU to expedite a €785 million ($900 million) migration deal with Tunisia aimed at repatriating migrants to their countries of origin and strengthening Tunisia's coastguard.
This latest EU commitment follows France's heightened border security measures and Germany's suspension and subsequent reinstatement of a voluntary program for migrant redistribution due to perceived non-compliance with EU rules by Italy.
The surge in irregular migration has rekindled concerns across Europe, reminiscent of the 2015 migrant crisis that prompted anti-immigration sentiment and tragic incidents involving migrants attempting dangerous journeys.
It remains a pressing issue as EU officials anticipate more than a million asylum claims in a single year, akin to the 2015 crisis, which led to widespread challenges and tragic loss of life, ultimately reshaping the continent's politics and policies. Photo by Luca Siragusa, Wikimedia commons.